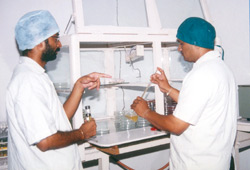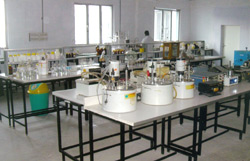 Quality Policy
Raymon Gelatine shall endeavour to ensure Customer Satisfaction by
Enhancing value by providing the right product in the right form at the right time consistently through continuous improvement of process and system.

Continuously training and developing employees for attainment of self and organizational objectives through team effort in the environment of Total Quality Management.
Quality Commitment
In-process controls

Finished product control (chemical, physical, bacteriological)

Corresponds USP / NF and other international pharmacopoeias

ISO 22000 / HACCP / EU / EDQM / HALAL / KOSHAR

Statistical process control

New stainless steel (partially titanium) equipment

New separate buildings for wet and dry processes for hygienic reasons.